*This was published in Open Book as part of my writer-in-residence appointment.
You've finished a book. Congrats! 
Now, you've got a book deal, decided to self-publish or signed with a hybrid publisher (the 'pay to play' option, which provides some editorial and marketing support, but at a fee). The hard work of marketing is about to begin, and you'll need to become an author-entrepreneur, regardless of your publisher, or whether you've engaged some freelance PR help yourself.
It's a truism that book review sections in traditional media have dwindled.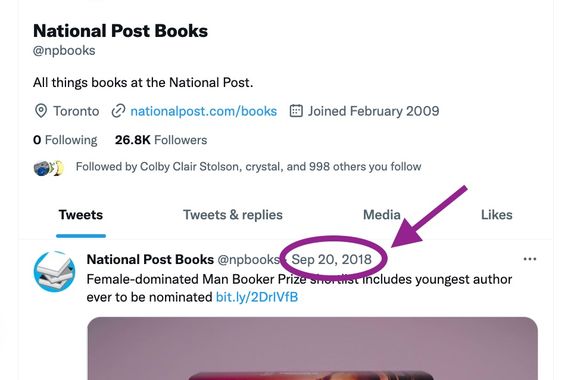 Review editors face competing priorities when choosing books to send out for review, and like everyone else in the book ecology, they prefer safe bets.
While the pandemic provided record sales for some books (since levelled off), it was a challenging time for debut authors and those published by indie presses. All the vehicles normally used to generate buzz – fairs, festivals, tours, industry conventions – either cancelled or moved online, with little notice.
In the midst of the tumult, my first novel was published in September 2021 with ECW Press. Book tour dates firmed up then cancelled; rescheduled, then cancelled. Bookstores shuttered and stayed closed to events. Many big 2020 titles were pushed a year later, making Autumn 2021 the busiest publishing season EVER.
Consequently, I invested a lot of time and energy learning how to market, some highlights of which I share below.
Seasoned writers who are known to media have a much greater likelihood of obtaining reviews and interviews. But the reality is, editors and priorities change. Platforms ebb and flow (and in the case of Twitter, crash and burn). Ever more books are getting published to ever shrinking attention. It behooves any writer to learn the basics of sales, marketing and PR, so they don't sell their book baby short.
Two readerships. There are two distinct readerships for your book:
A)    The digital-first readerswho consume mainly e-books. They discover them through e-retailers, social media, newsletters, blogs, contests and more. They binge on books like they're Netflix and given the volume they consume, there's little chance they're paying full retail.
This is the land of Kobo discount deals, BookBub, and Booksweeps where the ability to discount a title to $2.99 or offer free downloads for limited time periods is key. The goal is to drive sales and grow audience for subsequent titles.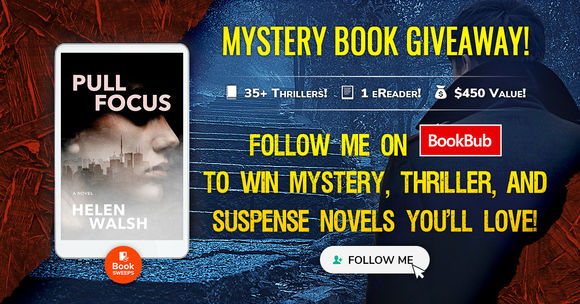 It's an area where traditional publishers do not excel – their pricing and lack of speed, plus long-established routines, make it difficult to respond effectively to this readership.
Thus, self– or hybrid-published authors have an edge, although any author can work with their publisher to pinpoint specific opportunities and/or use platforms like Booksweeps to grow their newsletter/blog readership, Bookbub or Amazon author profile.
An upside with these readers: books are evergreen products. The differentiation between front-list and backlist that drives traditional publishing and limits sales possibilities for authors doesn't exist. And the more books you publish, the greater the potential for selling your previous titles.
B) The second readership primarily reads print books. They buy their books from bookstores (bricks and mortar or via website), read book reviews and newspapers, listen to the CBC.
There are crossovers between these two readerships, of course, but it's instructive to think about (and speak to your publicist about) different strategies to reach both.
On Twitter, I follow some authors who toggle between traditional and self-publishing, depending on the project, timeline, and whether they seek long-term sales or short-term cash flow.
It's not surprising they're all American, because the size of their market means there actually is a market. Thus, such active control of your career (even with an agent) has a more obvious potential dividend.
Online Presence. At a minimum, I think an author needs a website and a blog/newsletter. It's all about discoverability – by readers, by programmers, by media and most importantly by search engines.
Given Twitter's self-immolation this week, it's an interesting time to think about the future of social media. I've read many anguished cries from authors who feel they've spent a decade building their Twitter presence in order to promote their books, only to have it all threaten to disappear.
Other writers – especially those with higher profiles – seem happy to see the back of Twitter; already on Facebook, Instagram and/or TikTok they don't want to replace Twitter, and in some cases muse about leaving social altogether.
It's difficult to underestimate the role social media has played in raising profile for authors, books, magazines and publishers, especially smaller ones. It's also difficult to think that traditional arts media will come surging back.
What seems clear, is that a genuine engagement with a modest number of readers and/or book influencers, is far more important for marketing than a shallow engagement with a wider pool.
Substack, where I host my free newsletter (helenwalsh.substack.com), believes the future is private social networks, where users connect with each other, while maintaining control of their own data (instead of being the product by which platforms like Twitter sell advertising).
Substack is rolling out a suite of new features so users can 'hang out' on the platform. Their business model relies on charging a percentage fee on paid newsletters (nothing for free versions), thus I assume they'll privilege the new features for those.
The best thing about Twitter was its function as a global town hall; connecting with people around the world; being at the edge of news as it happens. A private social network can't offer that. But for many, Twitter's negatives have outweighed the positives for some time.
Either way, as online media companies jostle to fill the vacuum of the death spiral Twitter, I hope what evolves offers writers similar opportunity for profile and community, while providing a deeper, healthier engagement.
Helen ✍