Starred Review: "Two thumbs up for action, suspense, and lust."
The opening of a major film festival goes off script when the CEO's former husband and his half brother—her current lover—go missing…The title of this taut, thrilling literary novel, written by a former film producer, refers to a camera technique in which the focus adjusts from one character to another. Via Kirkus Reviews.
Pull Focus was recently named by Kirkus Reviews to their Best of 2022 Mystery & Thriller list.
Holiday 2021 Gift Guide – 20 True North Books That Enlighten and Entertain.
Danger surrounds the director of a Toronto film festival in this thrilling novel. Via Canadian Living Magazine, December 2021.
"[An] accomplished thriller debut […] Walsh's expert knowledge of the film industry, the corporate world, and the ruthlessness of players in both adds arresting verisimilitude to this novel. Great for fans of Britt Lind's Deception & Taylor Jenkins Reid's Malibu Rising." Via Publishers Weekly, Booklife
"Amazingly propulsive […] A masterclass debut that shows Walsh as a talent to watch." Via Off Record (UK)
4 New Suspense Books To Read This Fall
Sex, murder, jealousy and greed: These are the seasonings that go into cooking up a juicy thriller. Here are four surefire ways to satisfy your hankering for dark drama. A Slow Fire Burning by Paula Hawkins, All Her Little Secrets by Wanda M. Morris, Billy Summers by Stephen King and Pull Focus by Helen Walsh. Via Chatelaine Magazine.
"Pull Focus is a sexually driven thriller that gets steamier with every turn of the page. Walsh should get this story onto a script so more people can experience this thrill ride." Via The Miramichi Reader
"Perfect for anyone looking for an action-focused mystery/thriller with a strong female lead, [Pull Focus] will satisfy your cravings for a feminist heroine and provide a good mystery to boot!" Via eBookNerdReviews
Dive Into The World of Film with Helen Walsh's Pull Focus. Whether you love exploring big ideas or just want to be swept up in an exciting thriller, Pull Focus is a read you won't want to miss. We were lucky enough to talk to Helen Walsh about her work, the novel, and what's next for her. Via Film Daily
Eden Mills Writers Festival – Author Spotlight. Via Eden Mills
Shifting Focus: From Setting to Character Development. Five questions with Helen Walsh on her debut novel Pull Focus via The Quarantine Review
Most Anticipated: Our 2021 Fall Fiction Preview via 49th Shelf.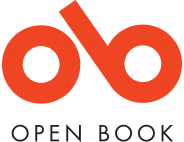 Helen Walsh, Author of Film Festival-Set Mystery Pull Focus, Shares Essential Writing & Publishing Tips & Advice
Publicity Photos