*This was published by Open Book as part of my writer-in-residency appointment.
I'm writing to you from the plane to London. I'm headed to my favourite city for ten days, following by a few days in Edinburgh visiting friends. Interspersed are trains to Cardiff and Cambridge.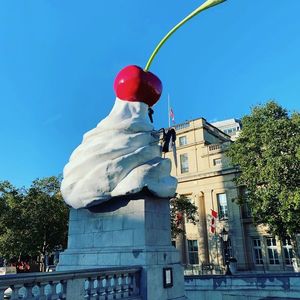 It's a research trip for my third novel, set in London. The project continues the exploration of global money-laundering, political corruption and the illegal but highly profitable actions of the power elite.
I promised my partner that while following the path of Russian oligarchs in the UK, I will not yell "down with Putin" at inopportune times. He helpfully suggested that in the event I can't help myself – he knows me well – I should carry iodine to help counteract the impact of plutonium.
Almost two decades ago, I spent an evening at the Mariinsky Ballet in St Petersburg, after a Russian oligarch rented the theatre and the entire ballet company for a private evening to entertain, and impress, a small group of us.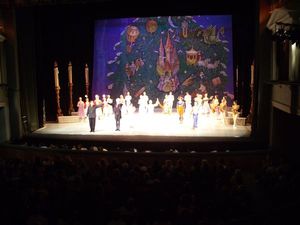 I think about that sometimes, as I recoil in horror watching Russia's war crimes in Ukraine. Were we impressed, the group of us in Russia for the G8 summit and a publicity stunt called the Civil 8, in which Putin pretended he cared about civil society protests?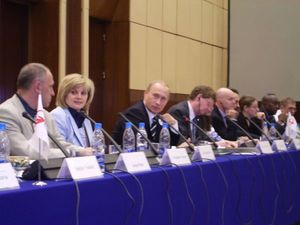 On some level, and even amongst the nervous laughter, we had to have been. None of us were used to being around extreme wealth. And the general consensus amongst the global governance crowd, the easier-to-swallow argument: it was better to engage Putin than alienate him. Better to have him inside the tent than raining missiles from the outside. Except the missiles came anyway.
The first day the summit itself started, I fell into conversation with a Russian journalist seated beside me on a boat ride to the media centre, which was set a safe distance away from where the leaders met.
I'd been to several G8 meetings prior to St Petersburg, as well as other global governance meetings. The security was normally extremely tight; five heavily armed soldiers in combat gear for every one member of the media corp.
But St Petersburg was the opposite. Eerily so. Empty streets, not a single Uzi in sight. When I commented this to the Russian journalist, he looked at me like I was a complete idiot.
"They've mined this entire stretch of water, Helen," he laughed, bitterly. "This boat veers off course and boom, up we go. You think fifty journalists matter to them? Do you know how many journalists they have ordered killed?"
(I certainly felt like an idiot a few months later when Anna Politskavaya, a leading Moscow journalist and human rights activist, was gunned down in the elevator in her apartment building.)
I looked around, that day. The normally busy waterway was completely devoid of any other vehicles. The streets of St Petersburg had been vacated, too. It wouldn't be until two days after the summit ended, with the media mostly gone, that the one-legged ex-soldiers would re-appear back on their street corners. Rumour had it they were interned in a stadium for the duration.
In my last blog post, I said I felt scriptwriting had taught me to be more cognizant of world building – aka, setting. And that I hoped to embody this more fully in my own fiction writing. The real estate agents are correct. It's all about location in the end. Specificity. Tangible details. The looks, sights, smells and taste of streets. Neighbourhoods. Communities.
For me, the experience of travel is indivisible from the ability to write setting well. You look anew at the world and humanity when you're jolted out of the familiar. When you're an observer and not a participant.
Obviously, if you're writing a book set in a place you don't live, you need to spend time there to be credible. Because communities and countries move on without us, even if we freeze them in our memory at the moment we left, as if they couldn't evolve without us.
But, even beyond the needs of any one project, being out in the world sparks the creative imagination and attention to detail in ways big and small.
So, off I go to London again. I'll do my meetings and research. Beyond, that I'll spend cherished time with family and friends. Attend Christmas parties and concerts. Immerse myself in theatre and galleries.
And in between, I'll walk for miles and miles, soaking up the setting, committing things to memory and then to my iPhone's data. To be brought into my writing at just the right time.
Here, in the dark, while others sleep or watch movies, I listen to the playlist I put together for my father's funeral. That may seem a bit macabre, but in fact it's comforting. We're nearing the coast of Ireland and I dream of the land from whence he came, and where he returned and is buried, alongside his parents and brother.
In my AirPods, Johnny Cash sings about shooting a man just to watch him die; Patsy Cline about being lonely after midnight; and Maroon 5 sings about Jane. And who doesn't love a girl named Jane?
It's been lovely remotely hanging out with all of you this month. Thank you so much for having me.
Helen
Location, Location, Location.